Autotek is a fully independent tyre & wheel company, located in the capital area of Helsinki – Vantaa, Finland. Founded in 1986, it has a strong reputation providing quality solutions for tyres, wheels, and accessories. Autotek is offering a wide portfolio of brands in all segments, from quality budget until high-end premium.
AUTOTEK = HOUSE OF TYRES & WHEELS # 1 EST. 1986 HELSINKI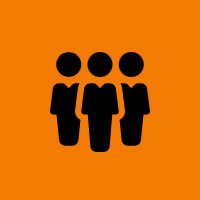 Professional team serving you
150 years of expertise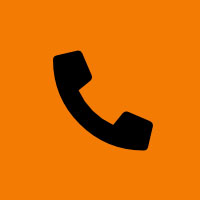 Authentic tyre store
35 years of history
Competitive
Competitive prices / Solutions for any budget
Tyre work without appointment / Flexible service
Welcome
Customers / cars/h3>
1600 customers annual
Expertise
With more than 150 years in-house expertise, our aim is to serve all our customers with the best solutions. We have consumer and business-to-business services. The portfolio of cars at Autotek has a wide variety, from authentic classic cars made in 1960´s until the newest advanced electric cars. Customers are welcome with or without appointment and flexibility and long-term relationships are important to us.
B2C "consumer" sales & services:
Sales and services for car & light truck tyres, wheels
Accessories such as TPMS, nuts, bolts, rings, OEM center caps
Wide variety of instant stocks available, for any budget & needs, in premium, medium and budget brands
Outlet products, including 2nd hand tyres and wheels
5 installation spots in-house, with highly skilled technical staff
Fixing and adjustments of wheels "made-to-fit"
Pay on credit, with low monthly installments (Resurs Bank)
Tyre hotel services (seasonal storage with inspection, cleaning, and installation 2x per year)
B2B "business" sales & services:

Via our own global import lines for both tyres and wheels, we can offer special offers and conditions
Sales to car dealers and leasing companies, in Finland
Consultancy and sourcing for any dimension, for any vehicle
Ready stocks and installation of OEM approved products, including wheels with OEM center caps and TPMS sensors
Installations of complete sets (summer, winter), as well technical wheel solutions and fixing, repair and high-end customized coating
Outlet products, including 2nd hand tyres and wheels
Also supply for motorcycle tyres, scooter tyres, truck tyres etc…
Location & Contact
Autotek sales office and service shop are located in the Helsinki region (Finland), efficiently reachable, only 10min away from Helsinki-Vantaa airport, 10min from Espoo and 10-20min from Helsinki. We welcome any nationality, and we´ll try to speak your language!
Please contact our sales & customer service via sales@autotek.fi. We are happy to serve you!